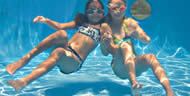 Home
ABOUT TUFF POOLS
Rectangle Pools
Round Pools
ASSEMBLY / INSTALL
TUFF POOL WARRANTY
Ladders and Fencing
FIND A DEALER
USER MANUALS
CONTACT US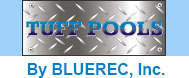 Pool Accessories
Hayward Pool Cleaner
Hayward cleaners are the most efficient automatic pool cleaners available. The Hayward line-up features models to meet your above-ground swimming pool needs. This cleaner is one of the best in industry. With removable hose links The Hayward Aquabug will work in most any size pool.


Download Brochure
Download Instructions

Pool Lights
NL-52 "Ultra" Underwater Lighting System for Aboveground Pools. With this models now for soft-sided pools, NiteLighters™ are designed for easy do-it-yourself installation with no draining or cutting of the pool required. For a night time swim or entertaining by the pool, NiteLighter™ Underwater Lighting Systems will turn an ordinary swimming pool into an extraordinary night lit oasis.


Download Instructions

POOL FROG
Pool Frog is a complete system of Minerals and Chlorine, with a precise dial for achieving at least 0.5 ppm chlorine level. Includes a POOL FROG Cycler 6100 and Mineral Reservoir Series 5100. Cycler is in-line with 1.5" threaded ports for pools up to 25,000 gallons. Mineral Reservoir lasts 6 months. New features include new easy to remove cap, no tools required, and new control dial for more precise feeding.



Download Instructions





ChlorEase Saltwater Chlorinator
Imagine having your own chlorine factory right in your pool! No more buying, storing or handling packaged chlorine again. ChlorEase Saltwater Chlorinator is an automated salt chlorine generator designed specifically for aboveground pools. With an initial dose of salt to the pool water, ChlorEase produces chlorine right in the swimming pool - automatically & continuously. So, sit back and enjoy your pool with the peace of mind that your water is clean and sparkling clear!

-fountains
-custom fitted covers
-pool lights
-custom ladders

-solar reel system
-automatic pool cleaners
-timers
-and more...